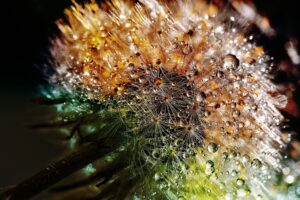 What are three things you do brilliantly?
I remember answering this question once a few years ago and being overcome with embarrassment and doubt. I really struggled to acknowledge my own brilliance, and it quickly became clear that this was preventing me from becoming as happy and healthy as I deserved.
I believe humility and modesty are valuable attributes and I hope I have both, but I also understand that sometimes these aren't practices, they're integral parts of our being that can work a little against us, they can prevent us from shining our light and being the light house others in the world need us to be.
To be of service we need to be able to acknowledge and shine with our own brilliance. If you've done my free treasure hunt you will have watched the video about the Golden Budha. There is power in uncovering our gold!
For a LONG time people were telling me I was brilliant at these things and I wasn't listening. It felt too scary to own them. Ten years ago my husband and a great friend pretty much did an intervention with me to convince me that I have to shape a career as a coach. I couldn't do it, I couldn't acknowledge my brilliance and that led to ten years of me not living my purpose. I don't regret those ten years as I learned and experienced a lot that makes me a great coach today, but, with the wonder of hindsight, others were seeing my brilliance long before I was.
So, I have learned to acknowledge and share what I am brilliant at, and the three things I am most brilliant at are:
Brilliantly Coaching
The only reason I am a coach is because my life has moved me into this position. I simple AM a coach. I now label myself as a coach so people understand what I do. However, the truth is that I am simply born to support people to tap into their inner wisdom and find their glorious way in this world. I have been doing it since I first became a big sister aged 18 months.  You'll see from my story that my whole life has guided me to this point; gathering the skills I need along the way, moulding my life into that of Coach Lottie. This is my calling.
Brilliantly Connecting
This glides right alongside my coaching, and I am without doubt a brilliant connector. As I shared in my first post as part of this challenge, connecting is my superpower. This superpower charges my ability to coach brilliantly.
Brilliantly Philanthropic
I am generous. It has taken me many years to acknowledge my philanthropy. It feels super uncomfortable, as though acknowledging it is in direct contrast with being it. I guess I probably had some kind of Martyr complex around it. As in:  'I can only be a great philanthropist if I do so with absolutely no acknowledgement'. Which I've learned is BS. I was born a Philanthropist. I simply AM a philanthropist and hiding that is hiding an integral part of me that can make an even bigger difference. Being open about this brilliance inside of me means I can raise more funds. I can raise more awareness and I make a bigger difference. I am a brilliant philanthropist.
Once I acknowledge the things I am truly brilliant at, magic started to happen in my life. Things changed for the better. I truly rediscovered myself and learned to honor my soul's purpose.
You too are on that  journey now and I'm excited for. It's time to shine with your brilliance, are you ready?
With all of my love,


Photo Credit: Kelly Hsiao