Testimonials
You know (you just know!) there's more inside of you waiting to be unleashed. 
You're a little wrung-out, and tired of the humdrum, but you know there's more to life, if only you knew how to get it.
You are not alone! This page is full of the amazing women I have worked with who felt similarly and now feel…well, find out for yourself below!
It's your turn! I promise I don't bite and coaching is inspiring, fun and likely just what you to need to get going again. Don't waste any more time. YOU ARE worth it, and I promise you won't have to speak to me directly straight away. We'll email first, and video chat once you're comfortable. Be brave, now's your time!
Inspiration, survivor, philanthropist and friend
Lottie is an inspiration, a survivor, a philanthropist and true friend. Lottie played a key part in my journey overcoming ulcerative colitis and I feel lucky (and relieved!) that somehow we found each other on this planet!
Ali DeBuc, UK
Don't let the speed at which you're able to travel deter you from your path
In July of 2014, I stumbled across an article in the Huffington Post titled, "3 Warning Signs That You're Using Your Chronic Illness As an Excuse to Fail."  I was intrigued and proceeded to devour every word. "Success is about pushing through the falls", "Don't let the speed at which you're able to travel deter you from your path."
I was hooked. Who was this Lottie Ryan and how could I hear more? The bottom of the page provided all of the details to contact and follow my new hero.
Ultimately, Lottie has created an atmosphere of hope that can only be described as a gift, a gift for which I will be forever grateful.
Kim Robbins, USA
Changing my perspective
Lottie is an inspiring woman and yet also down to earth and approachable. Her email updates are slowly changing my perspective and I am learning to live again. Thank you so much for empowering me to live my life.
March Bushnell Lane, France
Reconnection, inspiration and empathy on a new level
Re-connection and inspiration is what I appreciate the most about Lottie Ryan. Her passion and positive nature is one of the best things that has come into my life.
I have been inspired, supported and have got and been given empathy on a level I have experienced very rarely so far in my life. It is because of Lottie that I have felt brave enough to share my innermost feelings and thoughts and I took that bravery to a whole new level.
Gemma Piercy, New Zealand
What life can be like
Lottie's email updates are inspiring and truthful, they help me to see what life can be like, to not be discouraged, but to take care of myself the best I can, and know that I'm not alone.
Tracy Dee Whitt, USA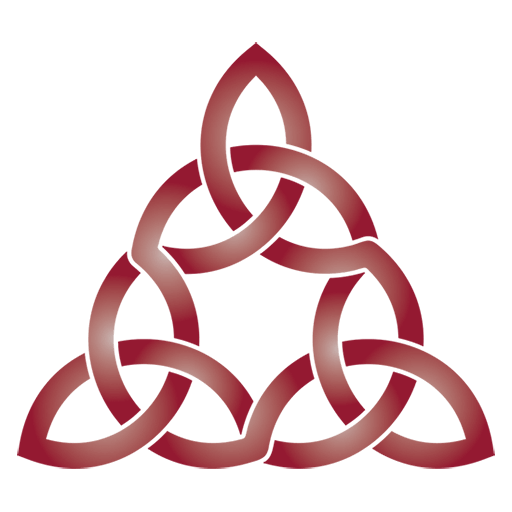 Design your business so that it creates a life you love
I love Lottie's holistic approach: she guides me so that I not only create a business I love, but also design my business so that it creates a life I love. She helped me identify how I want my life to be instead of trying to fit into a pre-made idea of "what should work".  I went from "struggling artist" to "fulfilled artist" in a matter of months.
Identifying the beliefs and assumptions that block me from taking action and enjoying each step of the way has been so efficient, and always done in the most heart-centered way, giving me the confidence that I have all it takes and I'm the one to know what is best for myself.
I now know that 1. Struggle is not necessary or even helpful and 2. I'm not in this alone and can reach out for support every time I need. And those 2 things alone have enabled me to take action in a way I hadn't been able to on my own.
Amelie Hubert, Colorado
What YOU want is already in front of you
Little did I know that a Skype conversation with a person I had never met would make such an impact on my life – yes this is a true statement!… Immediately I felt at ease, made a connection on an emotional and spiritual level and told myself "this is going to be okay." […]not once did she ever judge, make me feel uncomfortable or pressured to dig deep into my thoughts to answer any question she may have.  What Lottie did do was help me understand that my life is going through "transition" not change, identify "things, people, or what" might get in my way of putting myself first.
The more I talked with Lottie, the more comfortable I was in realizing that I needed to slow down, keep things simple, and look all around me as it was very possible that my purpose in my life at this time was right in front of me[…]We worked together to come up with a plan for me to continue peeling the layers to allow me to use my creativity of photography, move more, and realize it's okay to slow yourself down – you actually get to experience and enjoy life in more detail!

Carreen Massey, Florida
Rediscover things to love about YOU
By the end of the course, I rediscovered countless things about myself that I love, which has enabled me to make many positive changes in my personal and professional life. I would highly recommend this course!
Naomi Rachelle, New York
One of the best business decisions
I entered Lottie's Mastermind with a full set of clients and an expanding business. I wasn't sure initially what I would get out of joining a group of women entrepreneurs in fields so different from my own. Participating in this group has been without doubt one of the best business decisions I've made. I've received incredibly fresh and insightful input from each and every member and Lottie has kept us all on task and to the point with her creative drive, no nonsense attitude, her endless motivation, and incredibly rigorous and thoughtful evaluation of how my business can better serve my person and my clients.
Felicia Fahey, California
Increased confidence, support, and safe space
Prior to working with Lottie I had never had a coach, never knew the value in it, and really had no direction of where I was going with my career.
My experience was unforgettable.  Lottie is truly a unique and amazing coach.  She fully listens to you and your needs, and creates environments for you to thrive.  Sometimes it's not always the most comfortable, but it is WORTH it.  The whole experience was truly one of a kind, and the energy you feed off of one another [in group coaching] is unlike anything I've ever experienced.  You encourage one another, lend help, and just truly acknowledge that everyone goes through periods where they need help, and that is OK!
I completely changed throughout the process, and for the better.  I now have so much more confidence in myself and my career, and have full support to create the life and career that I want.  You will gain a new sense of yourself throughout, which will help you in whatever stage you are in your life.
Lottie's sessions are so unique and very fun!  Sometimes you laugh, sometimes you cry, but most of all you feel LOVED and appreciated.  You will especially love her English sense of humor 🙂
I would not recommend her highly enough, and cannot thank her enough for all she had done to impact my life as a brand new entrepreneur.
Rachel M Hamel, California
DC B.A, ICAK, ART Cert (2013), Cranial Cert.
Living in alignment with my external and internal world
I decided to invest in myself and join the group. This was a big decision for me as I was not making a lot of money at that time.
I joined Lottie's 6 months Mastermind. Over the course of time, I increasingly grew in confidence through our weekly reports and almost daily coaching through the private Facebook group. I learned so much about myself.
I learned that I like to rush through things as I was trained as a mechanical engineer to optimize processes. However, by speeding up, I overlook many signs and make hasty decisions based on incomplete information. Now I am slowing down and taking at least a day to think things through before making any decision or taking any action. Slowing down is the best advice I've ever received. I notice so many things when I slow down – nonverbal communication, sounds, sights, relationship nuances, etc. I now make intentional decisions based on how I feel instead of saying yes to everything.
I learned the values that are important to me like sharing knowledge in loving ways and being kind to others while creating firm boundaries that uphold my standards. I learn how to say No to what I don't want so I have the spaciousness to pursue things that I'd say Yes! to.
As I learn more about myself, I begin to find clarity in the type of business and customers that I would like to work with. I love the ability to define who, when, where, how I work. I love the freedom of exploration that this process entails.
I love making money in the ways that are most authentic to me. This clarity only comes about from deep self-exploration, which I get to enjoy through the coaching experience with Lottie and being inside a container of learning with other female entrepreneurs.
What surprised me is that the key to building a business isn't the knowledge of how to technically perform a task, the key is actually the clarity about who I am and how I want to serve the world.
Although I've always felt confident in my abilities to achieve things before, I now have a more robust confidence – the confidence to stand by my character and my actions regardless of others' opinions of me. I'm ok with "not being liked by everyone."
I now take risks not because I want others' approvals but because those risks are in alignment with my inner character. Living in alignment with the external and internal world is the greatest form of freedom, which is a gift that Lottie gave to me.
Thao Do, Virginia
Ph.D.

I hereby invite you to
Rediscover YOU.
I know it feels a bit odd to reach out to someone you've only "met" online, but I need to speak to you and have a real-time face to face (over video chat) if I'm to support you. I promise it'll be a fun, inspiring and enlightening experience you won't regret.
So, please click the button below, fill out the short form that pops up to the best of your ability (perfection not required), and I'll be in touch to arrange a conversation.
Our initial conversation will be a full on coaching experience. I'm not into ten minute "discovery calls", because what on earth can you discover in ten minutes? Not enough in my opinion.
My call with you will be at least 90 minutes and during that time we'll really dig into what it is you're wanting to create for yourself. That 90 minutes (which are completely free, as in no cost, zero dollars/pounds or whatever currency you use) might be enough to get you started. In which case, you'll leave our call with everything you need right now, feeling invigorated and ready, and I'll leave it knowing I've fulfilled my personal commitment to help as many women as possible. 
If, after that conversation, ongoing coaching feels like something you want, then we can discuss that and go from there, but I'm not going to sell that to you. I'm not interested in convincing people to work with me, so we'll only discuss that if you ask. No one NEEDS coaching, it's an optional collaboration that you get to choose into, if you want to. If you do, then we can certainly discuss what that might look like moving forward. 
You just need to take one small step - click the button below. Don't be scared, you've got this and deserve it! 
I can't wait to meet you. 
With all of my love,