Rediscover YOU Business Masterminds
Do you want your soul centered business to be even more YOU?Right now the doors are closed for Lottie's Rediscover YOU business masterminds for solo women entrepreneurs but they're due to open again soon and you won't want to miss it.
Be first to hear about this experience by adding your name and email below and we'll be in touch with more details when this opportunity is open again.
One of the Best Business Decisions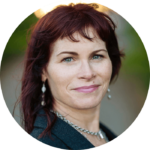 I entered Lottie's Mastermind with a full set of clients and an expanding business. I wasn't sure initially what I would get out of joining a group of women entrepreneurs in fields so different from my own. Participating in this group has been without doubt one of the best business decisions I've made. I've received incredibly fresh and insightful input from each and every member and Lottie has kept us all on task and to the point with her creative drive, no nonsense attitude, her endless motivation, and incredibly rigorous and thoughtful evaluation of how my business can better serve my person and my clients.
Register Interest
Be the first to hear about this experience when it next becomes available by adding your details below.
[contact-form-7 id="29816″ title="Register Interest – Business Mastermind"]