Rediscover YOU Group Coaching
Would you like to explore Rediscovering YOU within an amazing circle of women?
A Rediscover YOU Group coaching experience is coming soon.
Right now the doors are closed for Lottie's Rediscover YOU group life coaching experience but they're due to open again soon and you won't want to miss it.
Register Interest
Be the first to hear about this experience when it next becomes available by adding your details below.
[contact-form-7 id="29818″ title="Register Interest – Group Coaching"]
Increased Confidence, Support, and Safe Space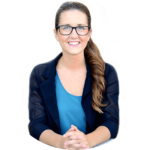 Prior to working with Lottie I had never had a coach, never knew the value in it, and really had no direction of where I was going with my career.
My experience was unforgettable.  Lottie is truly a unique and amazing coach.  She fully listens to you and your needs, and creates environments for you to thrive.  Sometimes it's not always the most comfortable, but it is WORTH it.  The whole experience was truly one of a kind, and the energy you feed off of one another [in group coaching] is unlike anything I've ever experienced.  You encourage one another, lend help, and just truly acknowledge that everyone goes through periods where they need help, and that is OK!
I completely changed throughout the process, and for the better.  I now have so much more confidence in myself and my career, and have full support to create the life and career that I want.  You will gain a new sense of yourself throughout, which will help you in whatever stage you are in your life.
Lottie's sessions are so unique and very fun!  Sometimes you laugh, sometimes you cry, but most of all you feel LOVED and appreciated.  You will especially love her English sense of humor 🙂
I would not recommend her highly enough, and cannot thank her enough for all she had done to impact my life as a brand new entrepreneur.