Rediscover YOU Online Course
How deep into your rediscovery are you willing to go?
Be the first to hear when the revamped Rediscover YOU online course is launching.
Rediscover Things to Love About YOU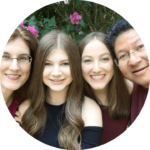 By the end of the course, I rediscovered countless things about myself that I love, which has enabled me to make many positive changes in my personal and professional life. I would highly recommend this course!
Register Interest
Be the first to hear about this experience when it next becomes available by adding your details below.
[contact-form-7 id="29819″ title="Register Interest – Rediscover YOU Course"]