Many people tell me "I only read non-fiction". They proclaim it as though it's a badge of honor they think I might wear too. But my reaction is like this:
Many people tell me "I only read non-fiction". They proclaim it as though it's a badge of honor they think I might wear too. But my reaction is like this: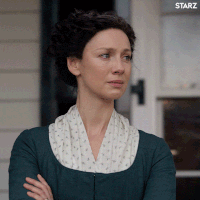 I weep.
My itty bitty heart gets all anxious and jumpity jumpy because I feel so sad for the person who's created such a rule for themselves. Don't get me wrong, I love non-fiction and I read a lot of it across various genres, but my feeling is that people who have this rule believe reading non-fiction is worthy of their time because it overtly teaches and informs. They're part of a horrible misunderstanding that fiction doesn't teach and is pure fun.

This may have something to do with novels historically being dismissively pitched as "amusement for ladies". Oh, patriarchy! It's true, novels are often amusing and women indeed read many more of them, but guess what that has given women an advantage in (aside from reading for fun)?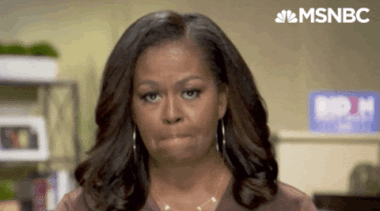 Empathy.
Many studies, including Oatley et al., 2006, have shown that those who read novels have greater levels of empathy. Novels teach empathy.
This feels important to me. You see, I grew up in a narcissistic household where there was zero empathy. Yet, as an adult, I'm often told I'm empathetic. For a long time, I couldn't understand how this was when I'd been denied all access to empathy as a child. I believe we're all born empathetic (watch a newborn baby respond to a mother), but some families of origin go all out to crush that quality. That's putting a complex issue simply, an issue I'll likely write more about one day. But for now, I believe my empathy developed so profusely because, despite the abuse I experienced, I was able to lose myself in other worlds through books. Worlds where families cared about each other or abused and neglected kids overcame their circumstances. Worlds where better lives than mine were possible and stories that helped me believe that one day I might be part of such a place. Novels are powerful vehicles to help us go to places and inhabit lifestyles and life experiences that aren't accessible in our own life. Those adventures create empathy.
I believe the world would be a much kinder place if we all read more novels.
Below are three books well worth two minutes of your day. Each has lived on inside of me after reading. I know you're already a good human, but I promise, if you read just one of these books this year, you'll learn some of what it is to show up as an even better human.
(these are not paid recommendations, they're personal but they may have links to bookshop.org for your convenience, which may mean I receive an affiliate payment. I donate all of my affiliate payments and do not keep any of them for me or my business):
The Heart's Invisible Furies by John Boyne – an unputdownable novel in which you walk in the shoes of a man born out of wedlock in 1940s Ireland, straight into shame. You walk alongside a gay man in a place where he has too many ticks against him to succeed. This story is heartwarming, sad, tragic, uplifting and yet amusing and warm too.
Homegoing by Ya Gyaasi – a beautifully told story of two sisters thrown into the world of slavery in Africa. You follow theirs and their descendent's journeys to present-day America. It's a captivating read that offers an incredible insight into the history of slavery and its repercussions on relationships and family.
Still Alice by Lisa Genova – the way this story takes you into the mind of a woman struggling with Alzheimer's is genius and so profound. You can't help but feel as though you are Alice and fully experience her confusion as her mind creates a special kind of chaos.
With all my love,